upcoming events:
March 9th until March12th we are at the Guatemala International Jazz Festival, playing three concerts and teaching one Masterclass.
Very much looking forward to being supported on stage by Fernando Vàsquez and his amazing Marimba sound.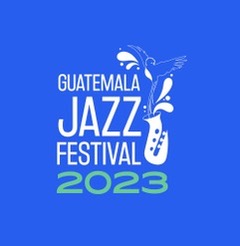 with the friendly support of the



Cécile Nordegg|No-Ce & Band North American Tour 2023
This spring, No-Ce & Band are embarking on a tour of North America. With stops in Miami, New York, Washington D. C., L. A., San Diego, San Francisco and more, it's bound to be an amazing journey of great music, memories, and fun times!
important news:
Our jam-session short film
BELLARIA
as well as the full length concert-film
JAZZ PROCLAMATION vol. 3 at the BELLARIA
have been featured and awarded at many international Film and Music-Film Festivals
- this has been an amazing journey
- thank you all!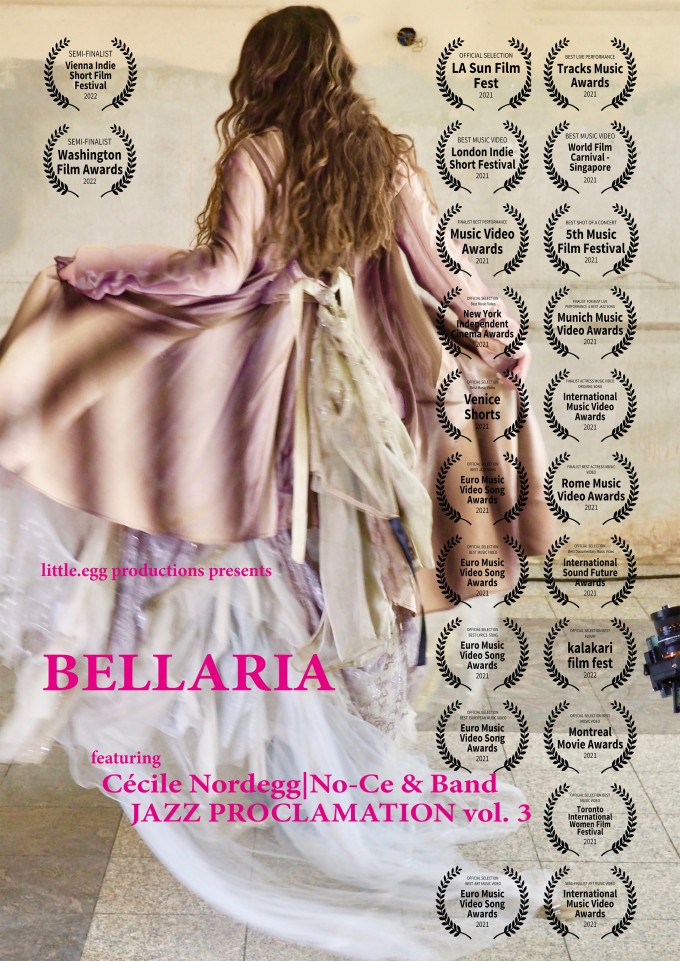 Zu den erfolgreichen Kategorien gehören: Best Performance, Best Album, Best Jazz Song und Best Actress in Music Video
Award Winner:
Vegas Movie Awards, Best Music Performance
LATCA Best Music Video
L. A. theatrical Release & Competition Awards 2022, Best Musical Feature & Best Soundtrack
Global Music Awards, Best Album 2022
Hollywood Independent Film Festival 2022, Best Music Video
Australia Film Festival 2022, Special Jury Award
China Film Festival 2022, Special Jury Award
Mexico Film Festival Award, Best Music Video
Luis Bunuel Memorial Award 2022, Best Music Video
International Tracks Music Award 2021, Best Live Performance
World Film Carnival Singapore 2021, Best Music Video
5th Logcinema Music Film Festival 2021, Best Shot of a Concert
London Indie Shorts Festival 2021, Best Music Video
European Music Video Song Awards 2021, winner in various categories
Finalist:
Munich Music Video Awards
Rome Music Video Awards
World Film Carnival Singapore
International Music Video Awards
Semi/Finalist:
International Sound Future Award
International Music video Award
London Indie Shorts Festival
Official Selection:
Toronto International Women Film Festival
Kalakari Film Fest
International Sound Future Awards
Montréal Movie Awards
New York Independent Cinema Awards
Venice Shorts
Euro Music Video Song Awards (5)
recent events: